Your #1 Solution for Portable Restrooms!
CONSTRUCTION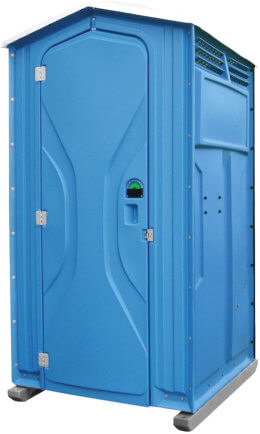 Our portable toilet for construction use has the following features:
Hand sanitizer
Indoor lock for privacy
Lockable from the outside for security
(lock not provided)
Toilet tissue
Chemical deodorizer water in the tank
Our crane unit designed for high-rise construction sites. It has heavy-duty locking casters that roll easily on and off of freight elevators. With the built-in steel sling, it can also be lifted by crane even when full.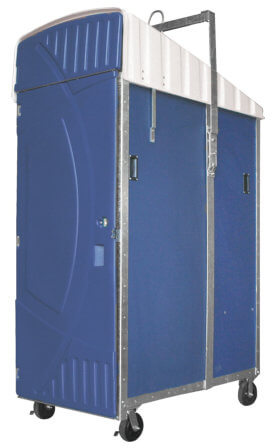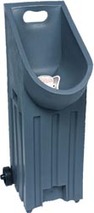 This is our mobile urinal. It is light-weight (14 pounds) and versatile. Its wheels allow it to roll anywhere men work.
The hook unit acts as a lifting sling and is another option for high-rise projects. It is easy to install on plastic skid units and can attach to our regular construction toilet listed at the top of the page.