Your #1 Solution for Portable Restrooms!
HOLDING TANKS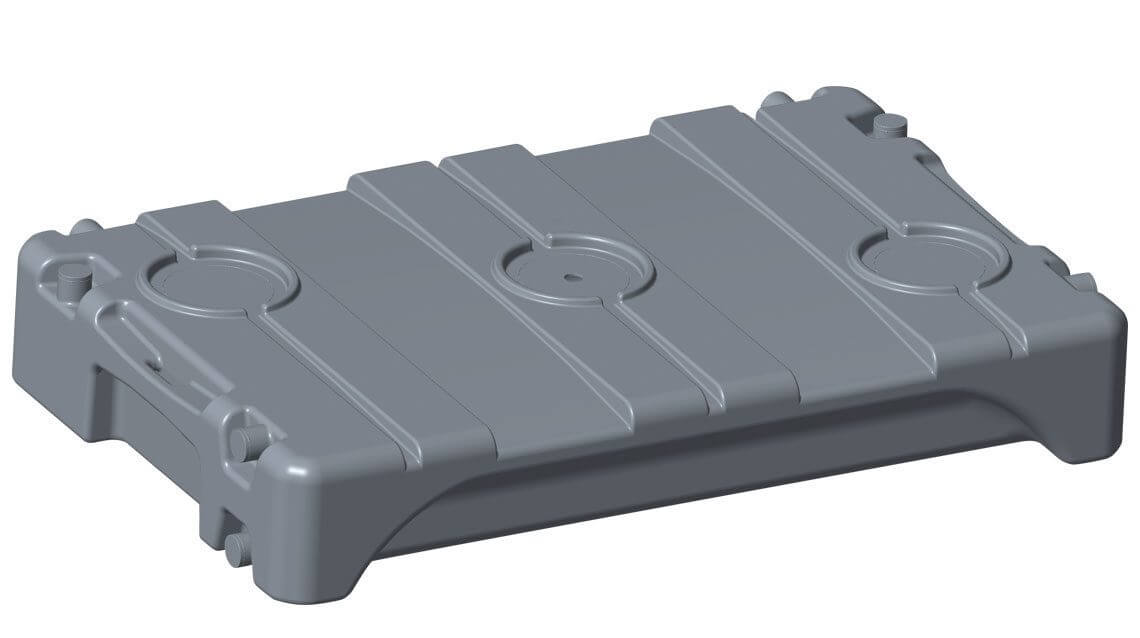 This is a 300 gallon holding tank that's ideal for construction site office trailers, campers, or other bulk-waste storage needs. It features:
Recessed ports to accommodate assorted plumbing configurations.
Accepts rubber couplers and clamps.
Heavy duty thick wall construction.
Fast installation time.
Can provide versatile storage under office trailers on job sites.