Your #1 Solution for Portable Restrooms!
HAND WASHING STATION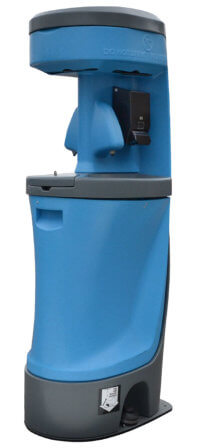 Hand Washing Station
Protect yourself and others against water contamination with the portable hand washing station Breeze. Its large twenty gallon fresh water tank with screw on lid keeps water fresh, and is easily removed for cleaning. With dual stations and a slender design, the Breeze travels easily inside most portables and provides plenty of washes upon arrival.